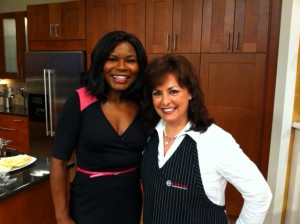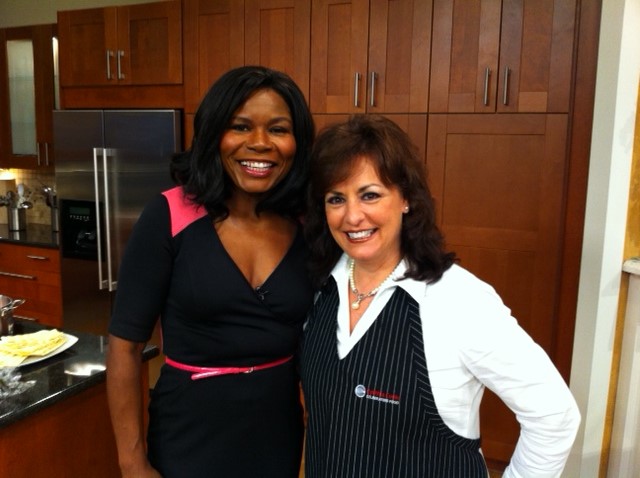 Make, Bake & Take – Lasagna! was the cooking segment on Friday, August 14, 2015 on WCNC Charlotte Today with Colleen Odegaard and Ramona Holloway filling in for Eugene Robinson.
If you think of 'Lasagna', it is a casserole. And in the south, we love a casserole! Most ethnicities have one – the Greeks have Moussaka, the Irish have Shepards Pie, etc… It's what we all connect with as our 'comfort food.' During the cooking segment, it was about traditional 'Cheese Lasagna', as well as cutting back on carbs and creating a 'Grilled Zucchini Lasagna'. With a few extra minutes, prepare two – one for your family and bake & take one to a friend or someone in need.
Your kindness and thoughtfulness will be appreciated.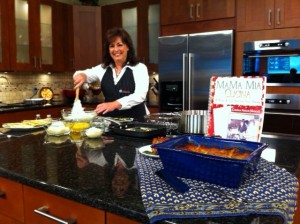 The Grilled Zucchini Lasagna is a matter of simply replacing the noodle with a vertically sliced zucchini and then grilled outdoors or indoors, brushed with a little olive oil, salt & pepper. Continue to build as you would a traditional zucchini. Another version of the 'Zucchini Lasagna' would be to roll the zucchini and bake them by spreading 2 Tablespoons of cheese filling over a 'zucchini noodle' and roll. (Refer to Photo). It's also gluten-free.
To view the video: http://www.wcnc.com/story/life/2015/08/14/traditional–guilt-free-lasagna/31726613/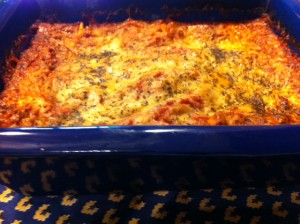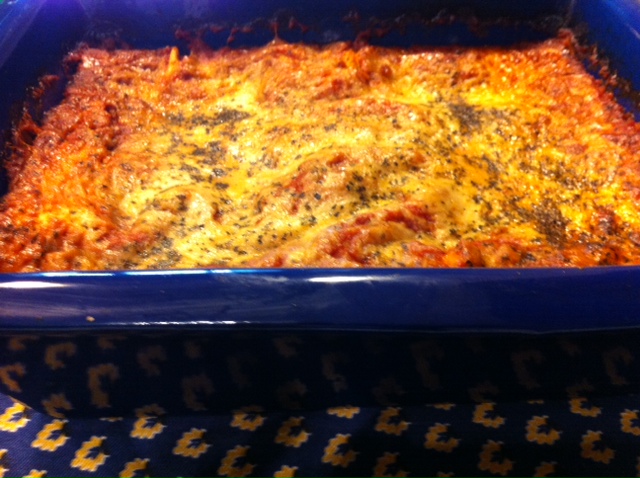 Cheese Lasagna
(Lasagna di Ricotta)
32 oz. ricotta
2 cups shredded mozzarella
4 eggs
2 Tablespoons dried parsley
1 teaspoon dried oregano
2 teaspoons dried basil or
1 teaspoon garlic powder
1 cup grated Pecorino Romano cheese, divided
9 lasagna noodles
5 cups tomato sauce
Pecorino Romano cheese for serving
Cook lasagna noodles in salted, boiling water until cooked al dente. Drain. Meanwhile, in a large mixing bowl, combine ricotta and 1/2 cup of Pecorino Romano cheese. Add eggs and seasonings and mix well with a wooden spoon.
In an 8" x 8" pan, spread one cup of your favorite tomato sauce on the bottom of the pan. Layer the bottom of the pan with three noodles, slightly overlapping and covering the bottom of the pan. Spread 1/2 of the cheese mixture over top of the noodles. Spread another layer of noodles on top of the cheese, and add another layer of remaining cheese. End the layering with the last three noodles. Pour 1-1/2 cups of tomato sauce on top and sprinkle with the remaining 1/2 cup of Romano cheese. Bake at 350 degrees for 1 hour. Cool slightly (about 15 minutes) and let the cheese set before cutting. Serve with extra sauce and cheese.
This serves a family of 5 or 6 well. It is quite filling! I serve this with sausage and meatballs on the side.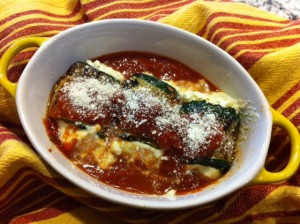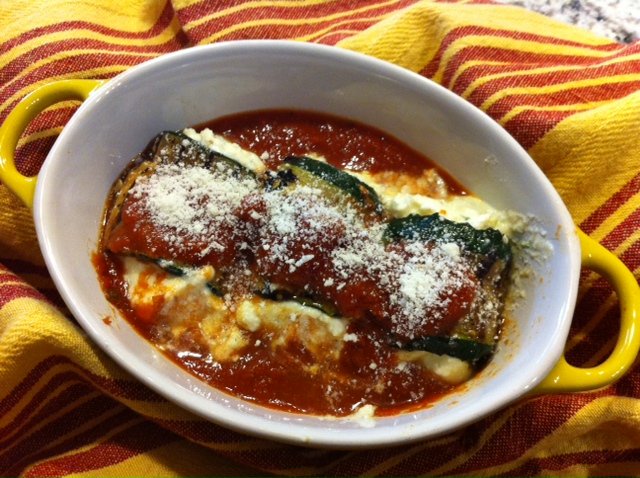 Zucchini Lasagna
Substitute the lasagna noodles for grilled zucchini and follow directions above.
Wash Zucchini well and remove both ends. Slice the zucchini vertcally approximately 1/2-inch thick making for a substitute 'noodle'. brush each with a little olive oil, salt & pepper, to taste and grill outside on your grill until tender, or inside on a grill pan. Cool slightly and continue with your lasagna.