Cynthia Ferich is a personal chef, television chef, author, culinary educator and speaker, specializing in the private client needs and interactive dinner parties. She brings culinary nourishment, comfort and inspiration for viewers, eaters and readers to all devour. Whether through her online courses, classes, instructional videos, books, or TV appearances you will be a part of the creation, always heart-centric.
She is available for media appearances and brand partnerships and promotion.
Cynthia's television appearances began in Philadelphia on NBC's 10! Show and Pittsburgh Today Live. Most recently, her regular appearances were seen on WCNC-TV's Charlotte Today, FOX 46 and WBTV morning news in Charlotte, North Carolina, where she demonstrated food & cooking with a lot of Italian flair!
Her public teaching experience include cooking classes for Williams-Sonoma, Central Piedmont Community College, Reading Terminal Market, Philadelphia, as well as events for Dean & Deluca, culinary demonstrations for The Fresh Market and brand partnerships with The Olive Tap.
She was a Judge in Bobby Flay's Healthy Food Fight competition, Philadelphia and took to the stage at Philadelphia's Food and Wine Festival and Charlotte's Southern Home Shows. And… if you haven't tasted her award-winning Tiramisu, it's the bomb!
Click HERE to Order your book copy of 'MaMa Mia Cucina'
CALL: 980-292-1255
As Seen On: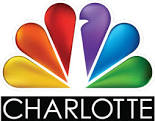 View The Pittsburgh Today Live! Video HERE
The

Evolution of

an Italian – Family Cookbook –

"MaMa Mia Cucina"
Save
Save