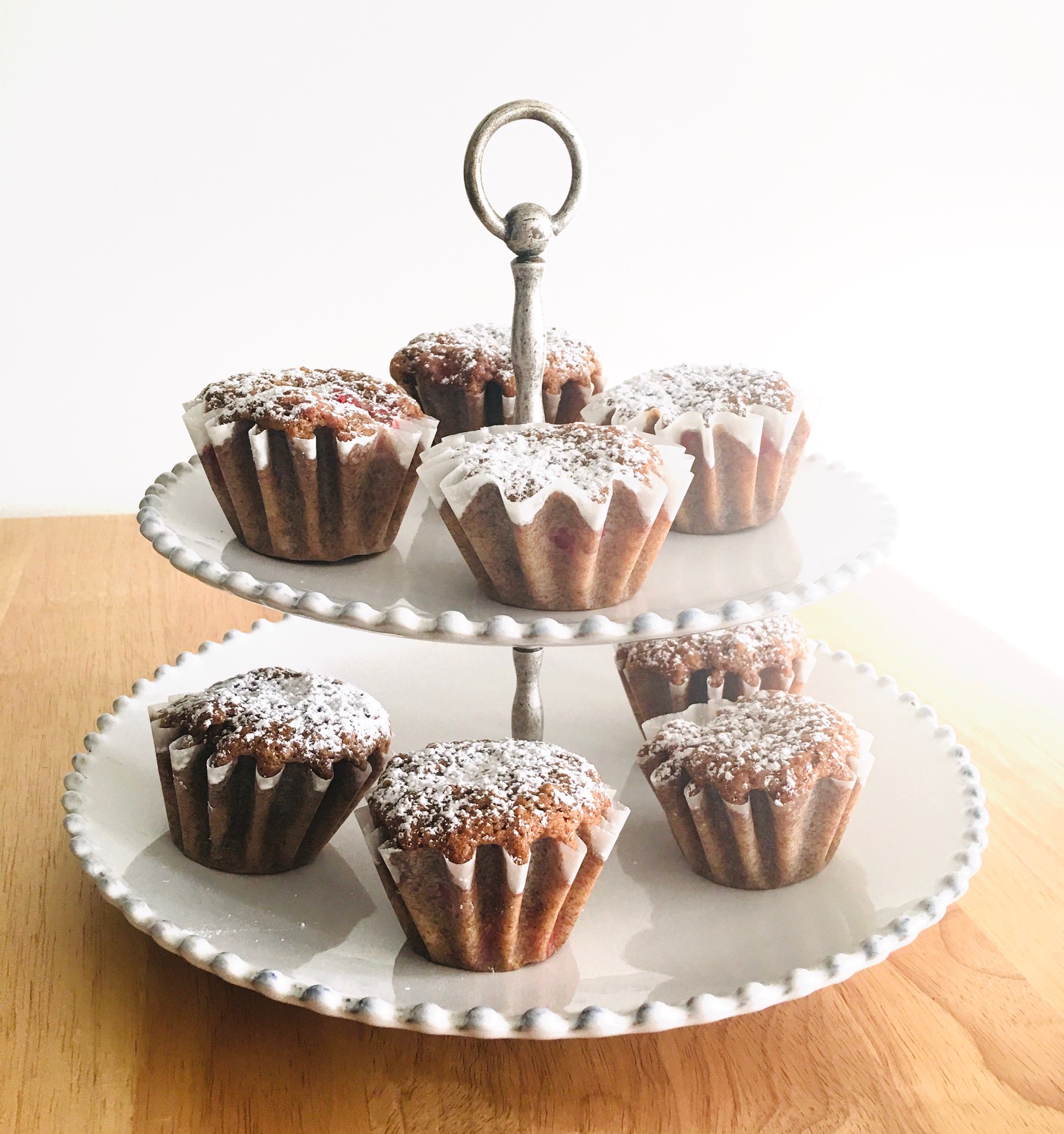 Fresh. Red. Ripe. Juicy. Strawberries. It's the season for strawberries! I loved our strawberry picking excursions when my daughters were little girls and coming home with a large basket (with many eaten along the way).
Fruit warm from the sun is not only delicious, but it is also the experience of picking strawberries off of the plants. Children should know where food comes from and how it is grown.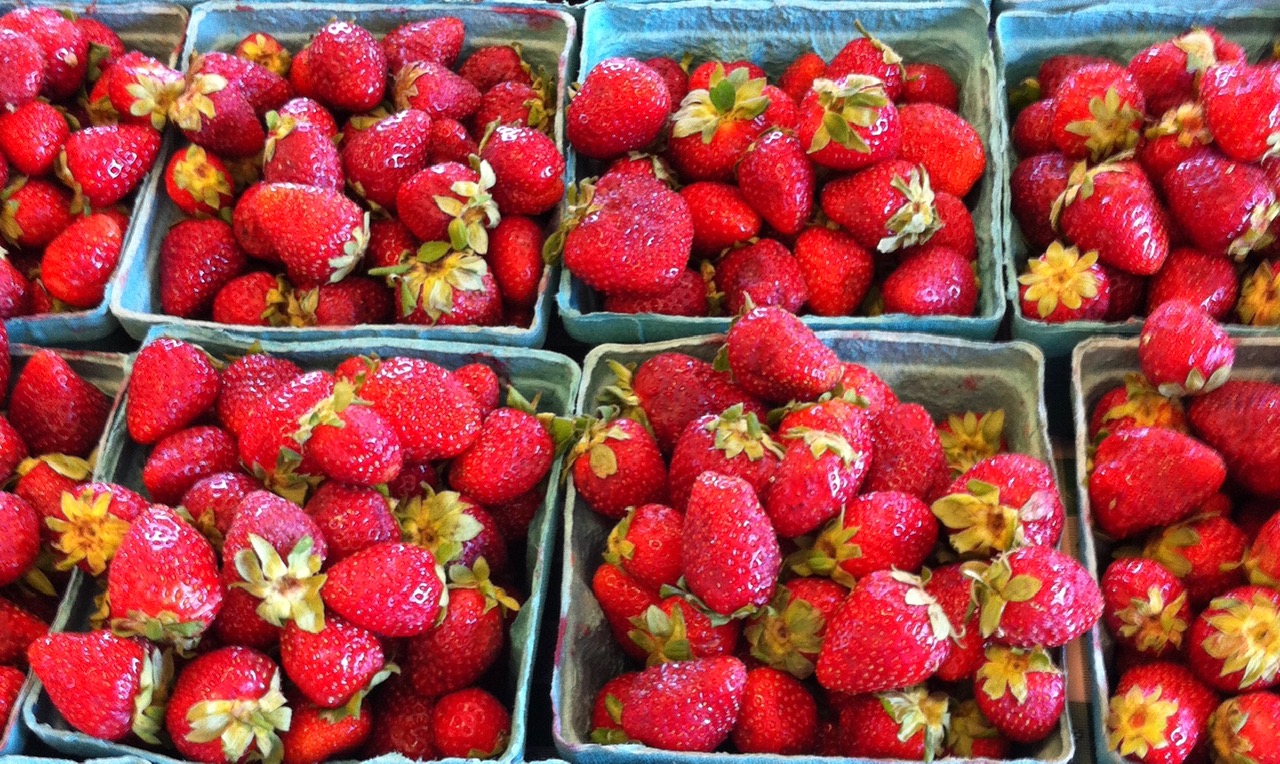 When we arrived home, the question was…what were we going to do with all of those strawberries? Strawberry shortcake? Strawberries and ice cream? Strawberry jam? Share them with our friends? Yes to all of the above.
Today, I would like to share a strawberry muffin recipe with you if you happen to have an abundance of strawberries (or not). It's just good! I like this recipe because it is not only easy to prepare, but it also has cinnamon in the recipe so your batter won't turn pink. Who doesn't like cinnamon – especially for breakfast muffins? This is also a great recipe to get the kids in the kitchen after they have helped you pick strawberries. They can also help you bake 🙂 You can use fresh strawberries or frozen berries that have been thawed. So, if you would like to freeze some of the berries for a later date, this is one of your go-to recipes.
You don't need a mixer. You will need a good sturdy mixing bowl and if you don't already have one, a nice sturdy 'favorite' wooden spoon to mix up the batter. I have a favorite wooden spoon, I gave one to each of my daughters. And, my mother still has her turquoise Pyrex mixing bowl that I grew up with (it has my name on it).
As for preparing the muffins, this recipe makes 2 dozen or 2 loaves. I purchased cupcake liners from Michaels Crafts and made for a nice touch. If you use loaf pans, I recommend greasing the inside of each loaf pan and then lining with parchment paper and also greasing the parchment paper. When the loaves are finished baking and cooled, the paper is easily removed, easy clean up, and the pans should be clean of bread stuck to the pan. Mini-muffins are good, too, especially for those little hands.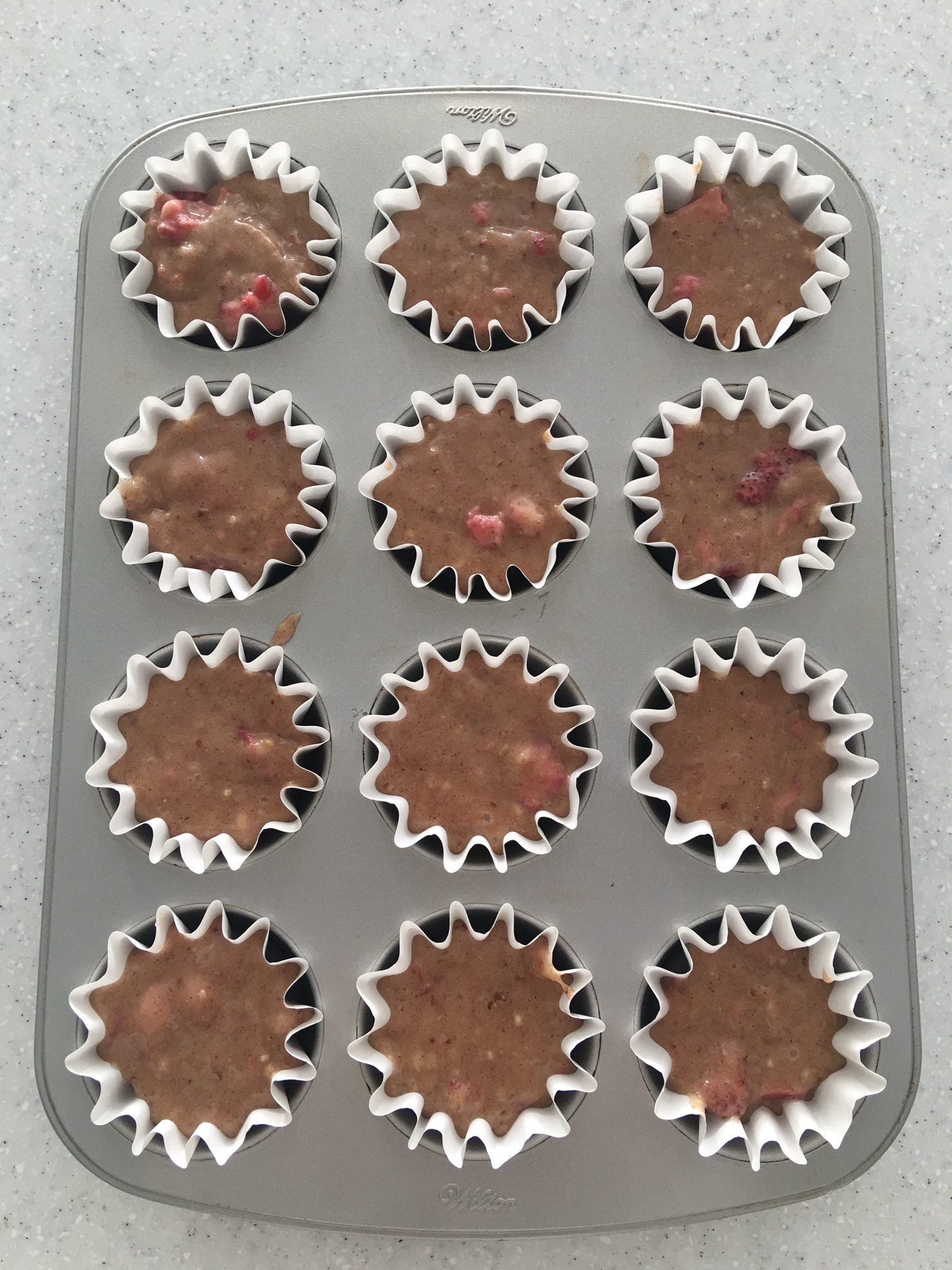 Cooking tip: If you scoop the batter out of the bowl into the muffin tins using an ice cream scoop or a cookie scoop, depending on the size of the muffins, it will save you some clean up. Grease and flour the pans.
Give the recipe a try – I think you'll like it!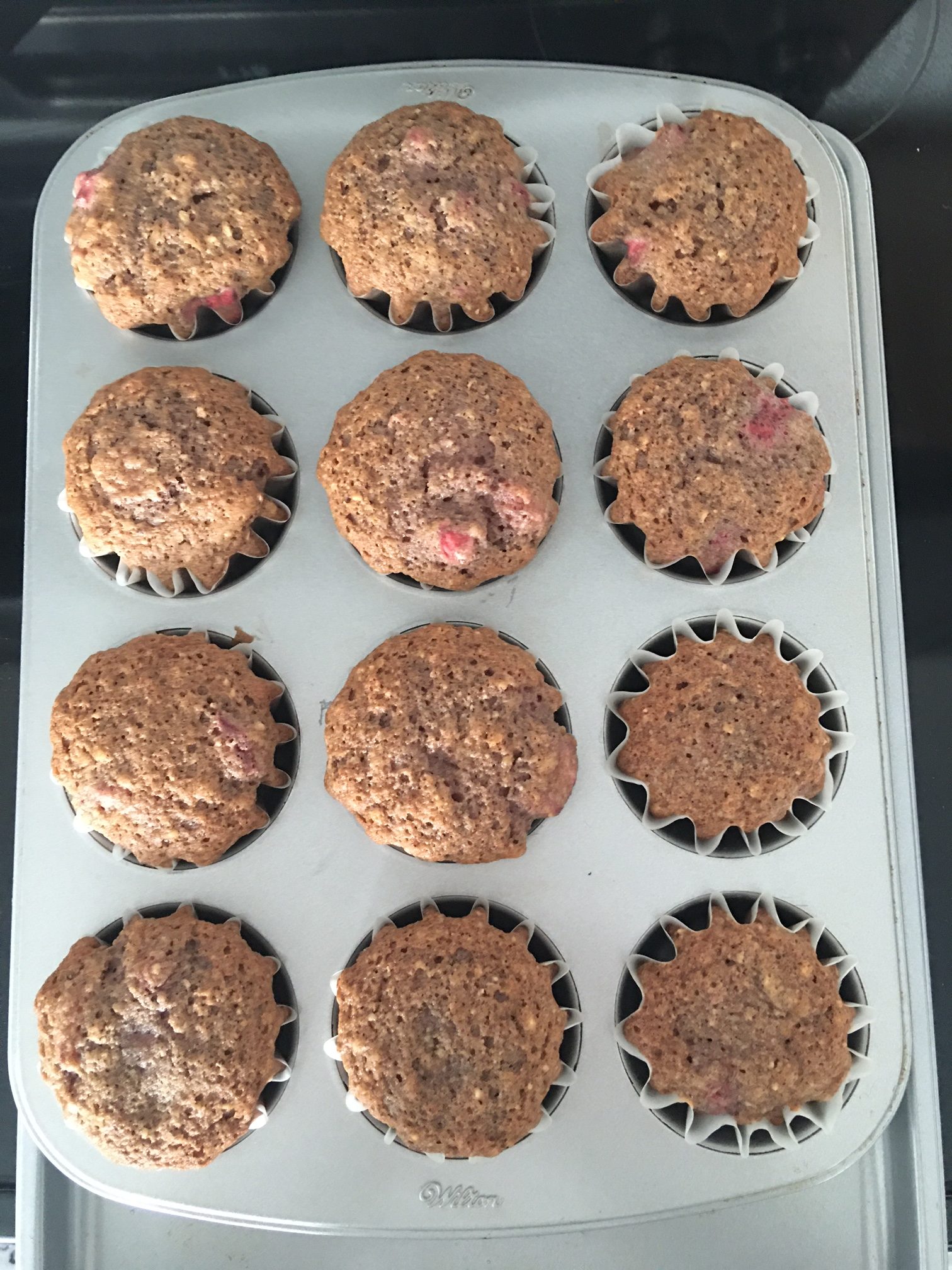 Kitchen Tools You Will Need:
Mixing Bowl | Wooden Spoon | Spatula | Muffin Liners | Cupcake Tins | Ice Cream Scoop | Wire Cooling Racks | Parchment Paper | Measuring Cups | Measuring Spoons |
Strawberry Muffin Recipe
A versatile recipe that can be prepared using fresh or frozen strawberries.
Ingredients
2

cups

strawberries, chopped

or frozen, thawed

4

eggs

1-1/2

cups

oil

corn, vegetable or coconut

3

cups

all purpose flour

2

cups

sugar

3

teaspoons

cinnamon

1

teaspoon

baking soda

1

teaspoon

salt

1-1/2

teaspoon

vanilla

3/4

cups

chopped pecans

3

Tablespoons

confectioners' sugar for dusting
Instructions
Preheat oven to 350 degrees.

In a medium bowl, stir together strawberries, eggs and oil.

In a large bowl, combine flour, sugar, cinnamon, baking soda, salt and nuts.

Add strawberry mixture to dry ingredients and stir until just blended.

Line 24 muffin tins and pour or scoop batter evenly into each muffin cup. (I prefer using an ice cream scoop for this process - less mess).

If you're making breads, grease and flour two 9 x 5 inch loaf pans. (I also line with parchment paper, which works well for removing the bread).

Bake at 350 degrees for approximately 35-45 minutes for the muffins and 45 - 60 minutes for the bread. Oven temperatures vary. Test with a toothpick. When inserted in the center and it comes out clean, the muffins/breads are done.

Remove from the oven and cool on a wire rack. Dust with confectioners' sugar.