Virtual Classes currently offered:
Contact Cynthia directly to create your own customized cooking class: 980-292-1255 or email [email protected]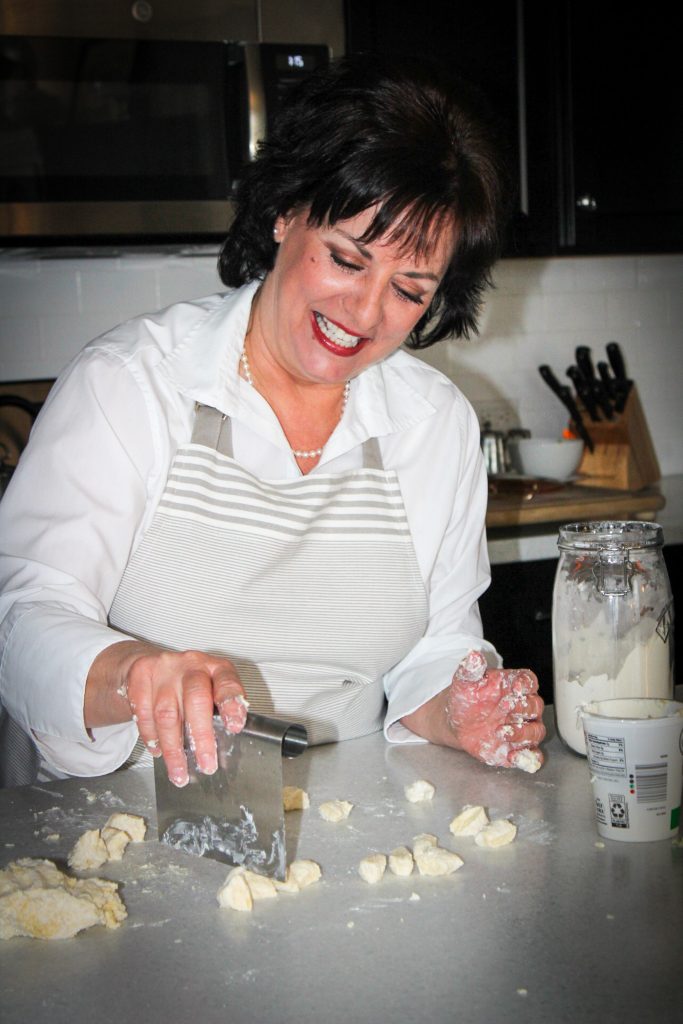 Testimonials:
Chef Cynthia Ferich arrived in Charlotte in 2015 from Pittsburgh, PA where she appeared on KDKA television and NBC 10 with featured cooking segments and promotions for her cookbook, MaMa Mia Cucina- A Flavor of Good Food and Good Family. Cynthia began cooking in her grandmother's Italian kitchen. She realized that generations of women were not just preparing food, but how they nurture and nourish the souls they dearly love and in the giving they receive. Cynthia is a delightful addition to 'Charlotte Cooks'. ~Central Piedmont Community College, Charlotte, NC
Chef Cynthia Ferich ~ "Cynthia is gifted with being both an incredibly talented chef and teacher. I enjoyed every minute of her class, "Italian Family Dinner," where we prepared and feasted on delicious spinach balls, roasted pepper bruschetta, fettuccini alfredo, chicken cutlets, and pumpkin roll. Cynthia cooks from her heart, and the family stories that surround her recipes add extra flavor to all of the dishes. Can't wait to take another class!" -Ilene K.