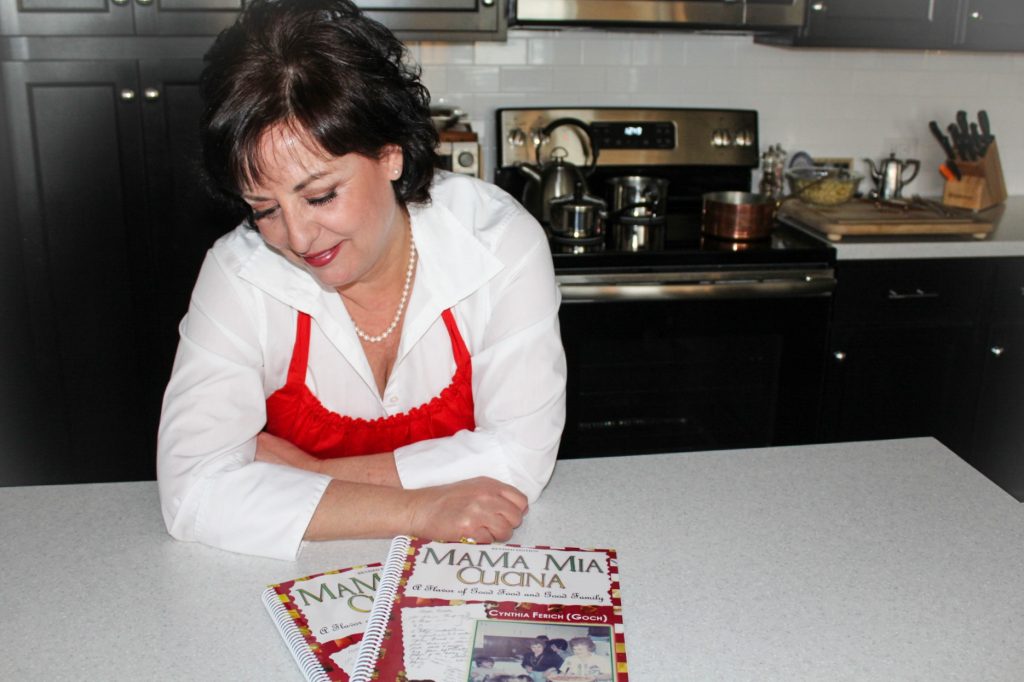 After writing and self-publishing MaMa Mia Cucina in November 2007, Revising the Edition in 2011, 'Cynthia Cooks', evolved into being an entity surrounding food, family, and friends. In an effort to capture my family's old world Italian recipes for future generations to enjoy, 'Noni' (my grandmother) and I joined forces. "She measured, I wrote and we cooked".
During Noni's 80+ years young, she traveled in memory through her life, as we shared in stories of a lifetime and long ago. As we shared this final chapter together, what I discovered through all of the measuring and cooking was our devoted love and friendship and some of the legacy I wish to pass along to my daughters and their children.
My grandmother selflessly shared her many gifts with me throughout my life. I now want to share some of those gifts with you.
"Food, when prepared with love not only sustains life, it is what nourishes and nurtures us all".
MaMa Mia Cucina is a story of times remembered ~ fond times. It is a story of food associations in the celebrations of life. It is a story of gratitude, as well as appreciation. It is a story of a family ~ my family… In connecting with others through food, the circles of love and friendship continue to flourish. It was through the publication of MaMa Mia Cucina that cooking classes and speaking engagements evolved. It was here that I discovered my passion. It was a gift given to me to be shared with you.
"Celebrate Life ~ bring your friends and family to the table!" I wish you love ~ I wish you friendship ~ I wish you blessings.
Buon Appetito!
Cynthia