"It's the mOst wonderful time of the year!"
The holiday season can be a magical time of year. We can flip through electronics and catch a food or music clip. It can take us back to a place in time in the capturing of our senses with the foods we see, smell, taste, bake, make and share, as well as the music that we listen to from long ago, to the tunes of today. These… our memories…our childhood…our yesteryear… re-captured in an instant!
The holiday season is a celebration and a coming together of friends, family, work families, neighbor families, etc… It is a time of year where we are reminded of 'good cheer' and goodwill. It is a story of Scrooge, Tiny Tim, kindness & generosity.
It is a time of HOPE
Follow the shining star and B E L I E V E
What does this time of year mean to you?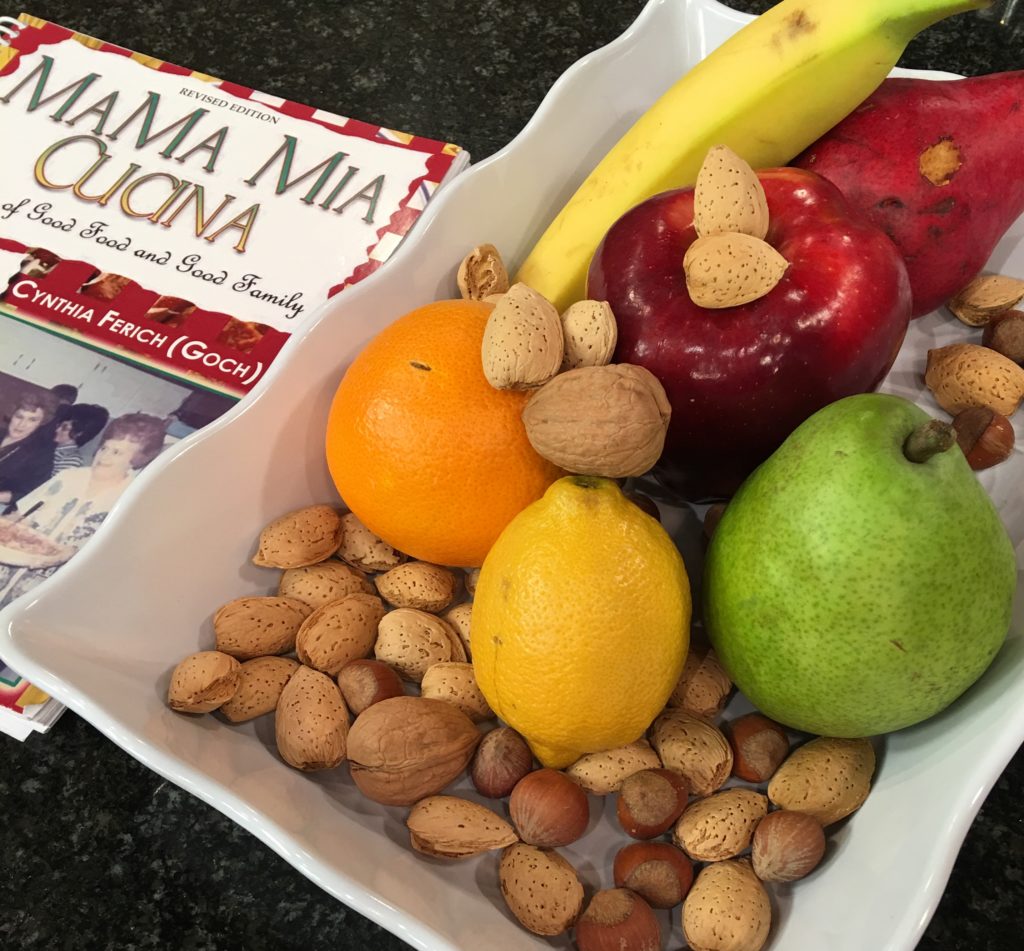 Growing up in my Italian roots, I love our Christmas traditions and have kept many of them as I raised my own family and then created a few of my (our) own along the way.
My first thoughts as I share a few of my favorites:
*Shopping in the Italian Specialty Stores for Christmas Eve dinner in the snow with all of the smells, bells, lights and friends you know and meet along the way.
*Cooking and baking with my Mom and Grandmother and then later…my daughters.
*Dressing little girls in their "Christmas Best!"
*Our 'Christmas Tree Pilgrimage' every year freezing in Pennsylvania!
*White beads and a new ornament on the tree each year.
*THE Meal! – "Feast of the 7 Fishes" Our Christmas Eve. There were at least 7 Fishes + + + Roasted Chestnuts (I LOVE!)
*Lupini Beans, Fruit, Nuts, Cookies, etc…, etc… It just kept going…
*Christmas Carols. The Piano.
*Salute! ~ Nostrovia!!
*Making Pizzelles and our Dog Harley waiting for every crumb to fall. He loved them, too ?
*Nut Roll Cookies, White Chocolate Peppermint Bark and Gingerbread Houses.
*The handmade gifts. Especially the painted macaroni necklaces!
*Three full days of celebration: Christmas Eve, Christmas Day, my daughter's birthday and the preparation that led up to those three days.
*Sitting down with my double cup of coffee, a blanket, soft Christmas music, Christmas cards & letters and reading each one…
*A full house, every person that I love walking through the door, and our dog letting me know, with each door opening!
Merry Christmas! Happy Holidays! Blessings!
Cynthia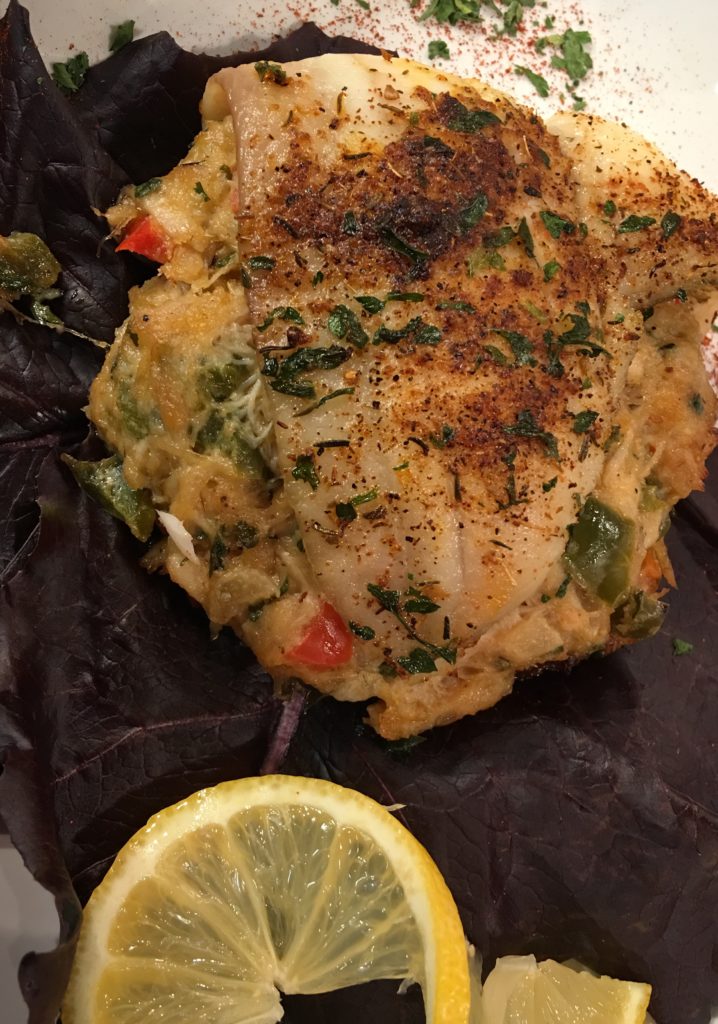 NBC / WCNC-TV's CHARLOTTE TODAY SHOW 'Feast of the 7 Fishes' Video Click HERE
Stuffed Flounder Recipe
1 pound of baby flounder
1/2 pound jumbo lump crabmeat
1/4 pound butter, melted, reserving ¼ cup for basting
1/4 cup chopped sweet onion
1/4 cup chopped green pepper
1 teaspoon dry mustard
2 tablespoons Worcestershire
2 tablespoons mayonnaise
1 egg, beaten
1/2 cup cracker crumbs
1 tablespoon parsley, chopped
1/2 cup light cream
dash of ground red pepper (optional)
salt & pepper to taste
1 lemon
parsley and paprika for sprinkling
Sauté onions, green peppers, and butter. Add remaining ingredients and mix well. Divide stuffing evenly among each fish piece. Place the flounder skin side up, and add a mound of stuffing on each end of each piece, and fold the other end of the fish over top of the stuffing.
Bake at 350 degrees for 15-20 minutes, basting with additional melted butter and paprika so that the fish does not dry out. Sprinkle the top of fish pieces with parsley, and squeeze lemon juice over fish after it has baked.