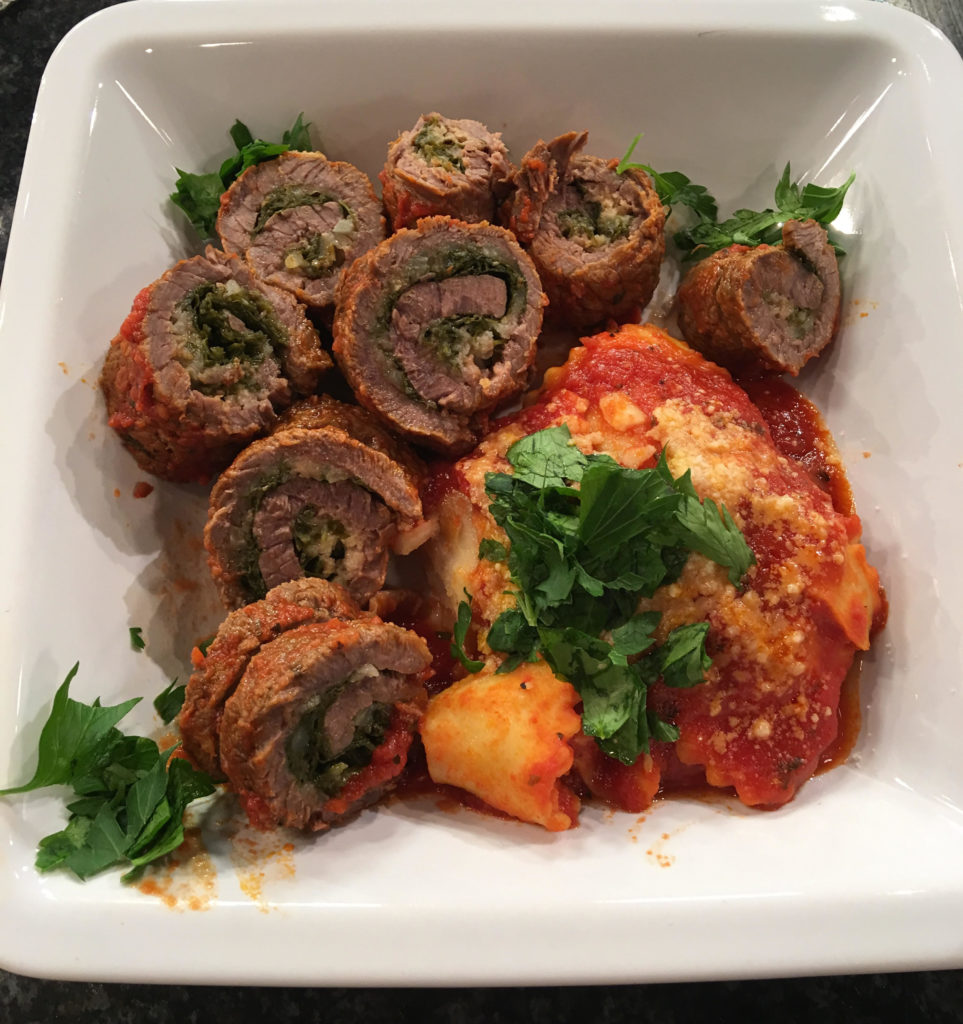 As Spaghetti Sauce was the inspiration for writing 'MaMa Mia Cucina', which I have previously delivered to The Charlotte Today Show, adding the Braciole to the sauce adds to a very nice accompaniment to the platter of meats for serving. This is a typical 'Sunday Dinner', or 'Sunday Supper' in my Italian Home.
In the Northeast, Philadelphia, we refer to the sauce as Tomato 'Gravy'.
BRACIOLE
1 to 2 Pounds of Round Steak
3 Garlic Cloves, peeled and chopped
1/4 cup of Italian Flat Leaf Parsley, freshly-chopped
Salt & Pepper, to taste
1/4 Cup of Grated Romano Cheese
String for Tying
~ Tomato Sauce
Wash and pat steak dry. Pound the steak on both sides with a meat mallet to tenderize. Spread the garlic, parsley, salt, pepper and cheese completely over one side of the steak. Roll the steak jelly-roll style and tie with string to keep it together. Simmer in tomato sauce for 3 hours. Remove from sauce and cool, slightly. Slice and garnish with sauce and parsley. Serve with a side of pasta, if you wish. ~ Enjoy!
Note: This makes a nice accompaniment to the meat platter, which I serve with the meatballs and sausage.
The meat(s) flavor the tomato sauce making for a flavorful spaghetti sauce.
Cooking Tip: Cover with plastic wrap when pounding steak to prevent splatters. It also helps in the rolling of the steak.
~ Recipe taken from 'MaMa Mia Cucina Cookbook
Thanks for having me on the Show!