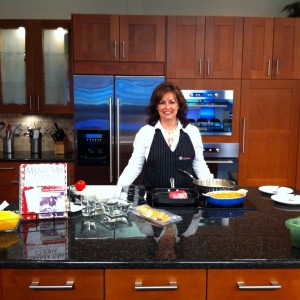 Whenever I prepare dinner and slice up some onions for sauté, the aroma is an invitation to come join me – food is to follow! That was the case in the NBC Charlotte Today studios on Monday at @WCNC-TV Charlotte, North Carolina, in preparation for my food segment. The appetites were stirring…
The 'Star' of the show – Vidalia onions! This Vidalia onion casserole has been a staple on the menu in my home for many barbeques, Father's Day and summer celebrations. It smells delightful, is a quick and easy recipe to follow, inexpensive, has a gluten-free option and can be prepared ahead of time for ease of entertaining.
Here, in the South, food lovers have a love of casseroles and home-grown Vidalia's!
Hopefully, as you gather your loved ones in celebration, this recipe will become one of your family-favorites, too.
Support and Buy Local . Happy Father's Day . Enjoy!
Vidalia Onion Casserole
3 large Vidalia Onions, peeled and sliced
Salt and Pepper, to taste
4 Tablespoons unsalted butter
*1 cup crushed buttery crackers
1 Tablespoon unsalted butter
1-1/2 cups shredded extra sharp cheddar cheese
Sauté sliced onion in butter until transparent and caramelized; add salt and pepper. Place half of the onions in a 1-1/2 quart casserole. Sprinkle half of the cheese on this layer of onions. Place remaining onions in casserole dish and sprinkle with remaining cheese.
Crush crackers to equal 1 cup and mix with 1 Tablespoon of melted butter. Mix together and cover the top of the casserole with crushed crackers.
Bake at 325 degrees for approximately 30 minutes, or until nicely golden brown.
*Note: A gluten-free cracker may be substituted for a gluten-free alternative
A great side dish for your summer barbeque celebrations!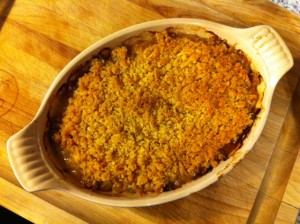 Compliments ~
Cynthia Ferich
Author, Culinary Educator, Private Chef Services, Public Speaker, Consultant
Phone: 980-292-1255