Best Panini
Panini is a grilled sandwich. It's warm, comfort food and a quick and easy autumn supper.
The recipe below is written for one sandwich. You may double, triple or quadruple the recipe, depending how many hungry mouths are waiting to be fed.
Adjustments may also be made for gluten-free and vegetarian diets.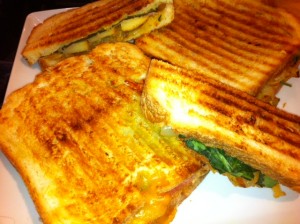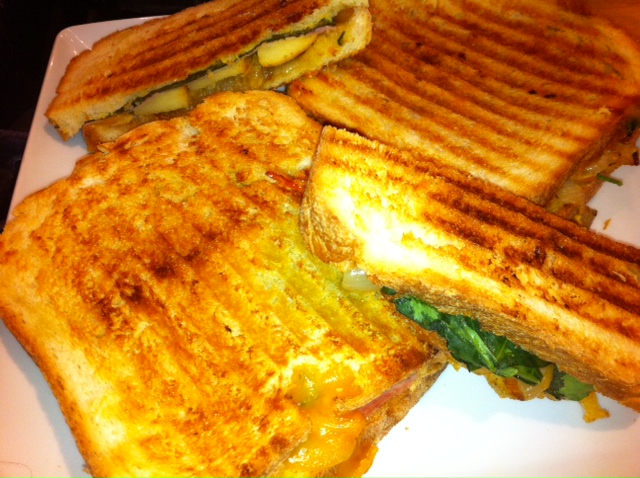 Best Panini Recipe
2 slices of your favorite bread
(Italian, country French, rye, whole grain, or gluten-free bread)
2 thin slices of ham
1 slice gruyere cheese
1 shallot, sliced and sautéed in ½ teaspoon olive oil
½ cup fresh spinach
¼ granny smith apple, cored and thinly sliced
1 teaspoon olive oil, divided
1 teaspoon Dijon mustard
1 tablespoon apricot preserves
Sauté sliced shallot in ½ teaspoon olive oil until lightly brown and caramelized. Set aside. Heat a Panini pan press until hot.
To build the Panini with two slices of bread, brush one side of each slice of bread with ½ teaspoon olive oil. On the ungreased side of each bread slice, spread the Dijon mustard on one slice and the apricot preserves on the other slice of bread. Fold each slice of ham in half and place evenly on the mustard bread slice. Layer gruyere, apple slices, spinach, caramelized shallot and top with apricot preserve bread slice.
Grill until lightly brown, remove from Panini press, let rest for a minute, slice and serve!
For vegetarians, omit ham and/or cheese.
For gluten-free diets, use gluten-free bread and read all labels pertaining to mustard, preserves and ham, ensuring there are no gluten-containing ingredients included in each product.