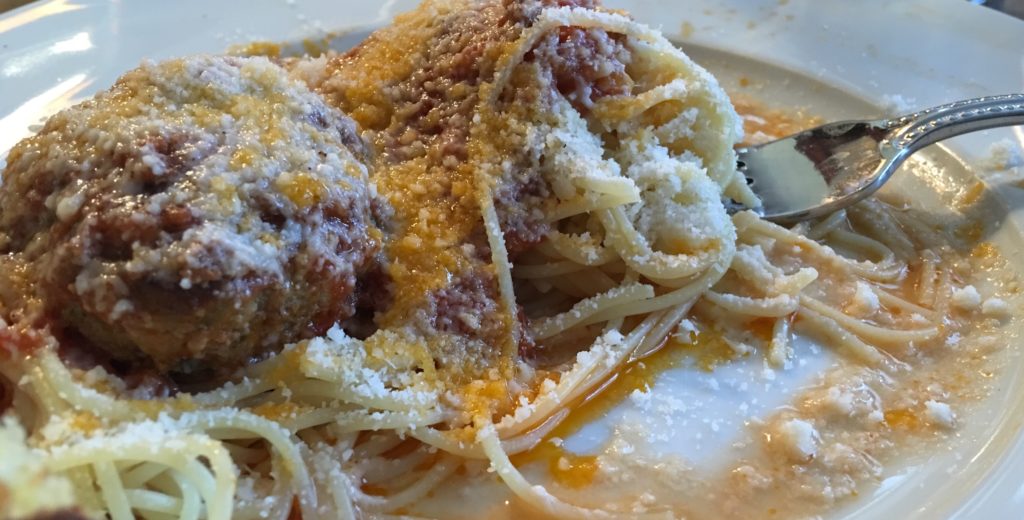 For the Video: Click HERE
Meatballs (Polpette)
2 cups of day-old Italian bread, cubed with crusts removed
3/4 cup of water
1/4 pound of ground veal
1/4 pound of ground beef
1/4 pound of ground pork
*1/4 pound of ground turkey breast
1 egg
1/2 cup of fresh chopped parsley
1/2 cup Romano cheese, grated
2 cloves garlic, minced
salt and pepper to taste
3 tablespoons olive oil
*I prefer an equal amount of meat as a 'trio' of ground beef, pork and veal.
Soak cubed bread in 3/4 cup water. After the bread has been soaked, squeeze out the water a handful at a time. Combine all ingredients and mix with a wooden spoon until blended. Roll into balls. At this point, the balls can be fried on all sides in a skillet with 3 tablespoons of olive oil. They don't have to be cooked through if you are adding them to the sauce, but they need to be browned so that they will not fall apart when added to the sauce.
Note: This recipe makes 1 pound of meatballs. I often triple it and freeze the uncooked balls on a cookie sheet until frozen, and then put them in freezer storage containers for later use. You can add the meatballs to the sauce frozen.
My great-grandmother used to say, "don't handle the meat too much or the meatballs will get tough." She only used a wooden spoon to mix the meat. I start with the spoon, but end up using my hands. Your hands contain heat, so be careful not to heat them up too much!
©2011 MaMa Mia Cucina
Cynthia Ferich All Rights Reserved