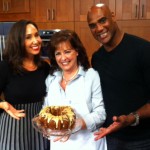 The first time I tasted this yummy pound cake was with my friend Sherry. Tale has it that her mother sent the recipe to her when she first married. A tried and true southern pound cake recipe. It is quite delicious, sparing no calories and indulgent, to say the least. It became one of my family-favorites and was included in my cookbook, MaMa Mia Cucina.
I adapted this wonderful recipe especially for my cooking segment on WCNC TV's Charlotte Today. The deliciousness of the pound cake with the addition of the flavors of caramel and a caramel cream cheese frosting took this already wonderful recipe to another level for flavors of Fall. It is 'the' perfect recipe for a bundt.
In this segment, the pound cake was presented as a traditional bundt cake as well as baby bundt cakes and a very cute pumpkin bundt. The pumpkin bundt pan was from my friends at Williams Sonoma, which made a beautiful presentation!
Just love the fun in the Charlotte Today Studios with Colleen Odegaard and Eugene Robinson and looking forward to our November 19 cooking segment!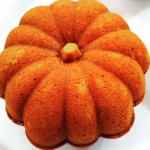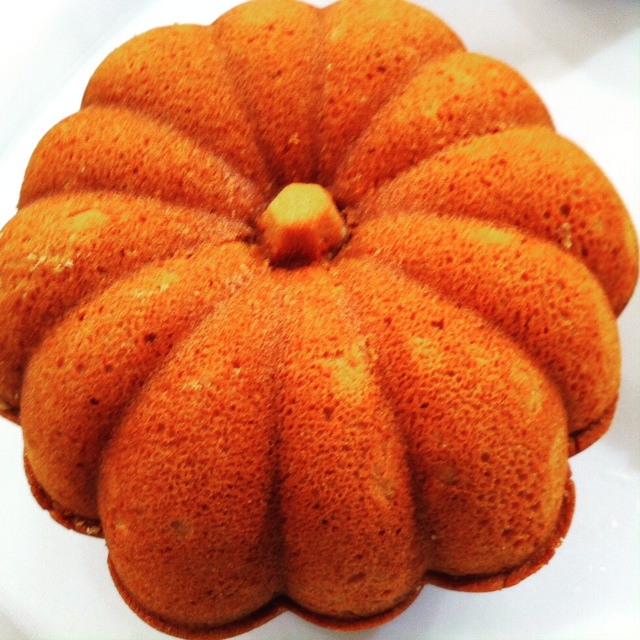 Caramel Pound Cake
3 sticks butter
8 oz. package of cream cheese
*1 cup sugar
*1cup dark brown sugar
*1 cup light brown sugar
dash of salt
6 large eggs
3 cups cake flour
3 teaspoons vanilla extract
Ground walnuts or pecans for topping, optional
Preheat oven to 350 degrees. Cream together the butter, cream cheese, sugar and salt, adding the eggs, one-at-a-time. Add flour and vanilla, and mix well. Pour batter into a well-greased and floured tube or Bundt pan, and bake at 325 degrees for 1-1/2 hours. Cool, remove cake from pan and wrap in foil.
This recipe was given to me by my dear friend, Sherry Jenkins. It is an old southern recipe. And, I am told the secret is to leave this foil-wrapped cake in the refrigerator for at least a day before cutting. However, my family won't wait that long!
*NOTE: The original recipe for Pound Cake is in my cookbook, MaMa Mia Cucina. For my TV segment for WCNC Charlotte Today, I created a Caramel Pound Cake recipe using the original recipe and switching out the sugars, as noted. Also added and included is a Caramel
Cream Cheese Frosting to drizzle. Enjoy!
Caramel Cream Cheese Frosting
8 oz. Cream Cheese, softened
¼ cup packed dark brown sugar
1 cup confectioner's sugar
1 teaspoon vanilla
1 teaspoon milk
Whip all frosting ingredients until whipped – no lumps! And, 'drizzle' consistency.
Cynthia Ferich, Author, Culinary Educator, Private Chef
Author, MaMa Mia Cucina
All Rights Reserved