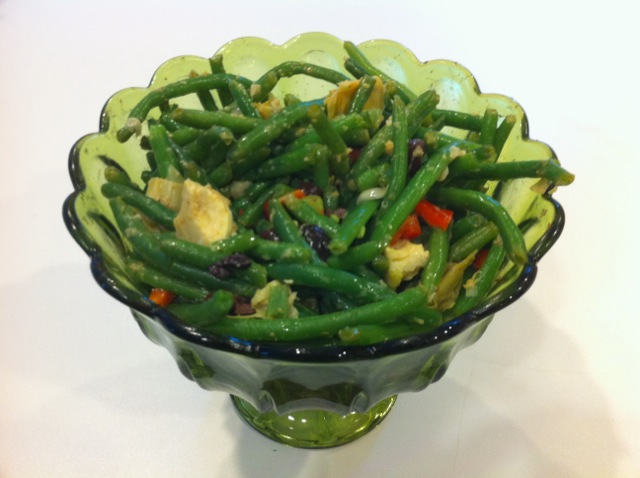 FOOD BLOG as written in contribution to Christina Pirello – December 2010
"One Fish, Two Fish, Red Fish, Blue Fish" ~ Dr. Seuss
Actually, there are 7 Fishes in the celebration of the Italian Tradition, "Feast of the 7 Fishes." I grew up with this Italian tradition as I took part in the many days in preparing for Christmas Eve and the many dishes of the fishes! It is a tradition that continues, and lives within the heart of my family today.
Along with the celebration of the fishes, the banquet includes ~ a feast ~ FOOD… lots of it! We celebrate with family, friends, a welcoming spirit, and all for which we are grateful. Although our celebrations somewhat change throughout each year as generations of loved ones come and go, our connections to them remain as we continue sharing, celebrating, reminiscing about Christmases past, savor our 'present' moment, and look forward to those who will join us at the banquet table in our Christmas future.
As my grandmother and I shared stories as I wrote "MaMa Mia Cucina", Christmas and Easter were, and are, BIG Food Celebrations, with many recipes included throughout the book. The traditional dishes in my childhood home were Baccala (prepared several different ways), smeltz (the 'little fishes'), and tuna and anchovy pasta sauce/gravy served over 'angel hair' pasta with plenty of green vegetables, including stuffed artichokes, broccoli, escarole, and beans. There was a buffet of pastries which included our traditional pizzelles, biscotti, struffoli, snow balls (butter balls), nut rolls, and at least 10 more treats! The wine, a large bowl of fresh fruit, lupini beans, roasted chestnuts, and an assortment of nuts (of all types!) were included in the feast.
When I look at tradition, and all that it represents, I have taken several of our favorite dishes, and included new ones that my family now enjoys. I have combined the old with the new in bridging the past and present generations. One day, our daughters will do the same…they are our Christmas future…
In developing a new recipe this year to join our banquet table, I incorporated a green vegetable (green beans), brought in the artichoke (hearts), added a red bell pepper for our eyes to feast on as we took on the traditional red and green colors of Christmas, prepared a tasty dressing, and served the salad in a serving piece that once belonged to my grandmother. Our new salad tells a story. Enjoy!
Green Bean and Artichoke Salad
1 pound of green beans, ends trimmed and cut into 1-inch pieces
1 red bell pepper, seeded, and finely chopped
2 scallions, chopped
1 14-oz can of artichoke hearts, well-drained and quartered
½ cup of chopped kalamata olives
Dressing:
3/4 cup olive oil
¼ cup cider vinegar
¼ cup brown rice syrup
¼ teaspoon Dijon mustard
1 garlic clove, peeled
1 shallot, peeled
1 teaspoon paprika
1 teaspoon of fresh oregano, OR ½ teaspoon dried oregano
½ teaspoon sea salt
grinding of black pepper
Cook or steam the beans in water in a medium saucepan for 4 to 5 minutes until tender. Drain the beans and plunge into cold water to stop the cooking process. Drain well and place in a large bowl, adding the artichokes, bell pepper, olives and scallions. Set aside. Process dressing in a food processor and refrigerate for at least 3 hours for best results. Pour dressing on the vegetables. Toss and serve.
Note: If you do not have a food processor, finely mince the garlic and shallot, add remaining ingredients, and whisk