On the 5th Day of Christmas…
Serve the stuffed tomatoes by themselves, with crackers or crostini, or among a crudité tray. Another easy and delicious appetizer recipe. Without the crackers, they are a gluten-free alternative. Love the red and green colors of nature.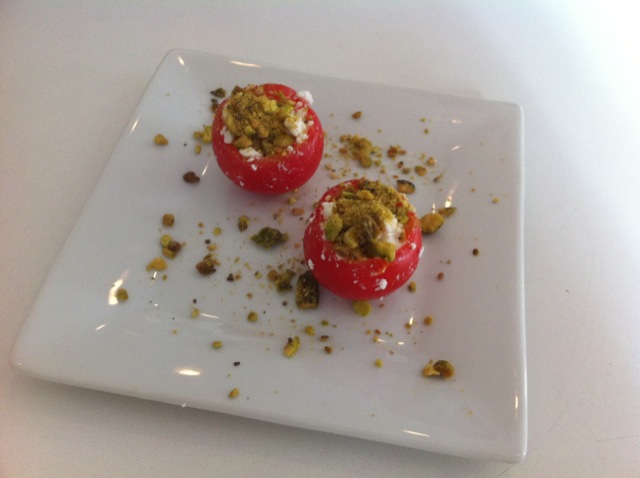 Gorgonzola Stuffed Cherry Tomatoes

Cherry Tomatoes
Gorgonzola Cheese
Pistachio nuts, finely chopped

To prep, wash cherry tomatoes, slice and remove the top, and scoop and remove all seeds. Crumble the gorgonzola cheese, and finely chop shelled pistachio nuts. Stuff each cherry tomato with crumbled gorgonzola cheese and sprinkle with chopped pistachio nuts. Serve on tiny plates, or serve on a tray as an appetizer assortment.