Here we are, mid-February, 2015, as the northeast braces, for yet, another snow storm. It fascinates me, as to why, with the threat of snow, people run to the grocery stores buying all of the milk, eggs and bread off of the shelves?! Are they ALL making French Toast??? Well… just in case you lose power, you can make French Toast on your outdoor grill (which I hope is very close to your backdoor)!
French Toast is warm and comforting with flavors and aromas of cinnamon and vanilla – two of my favorite flavors, marry. And, with the Lenten season upon us this week, enjoy breakfast for lunch or dinner, as well.
Enjoy… BE warm, safe & dry!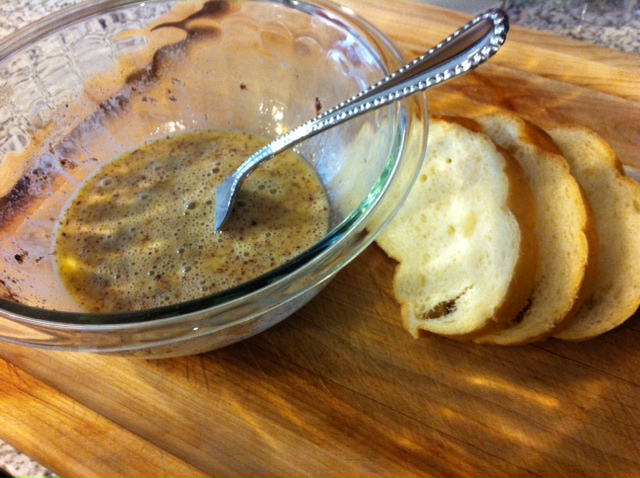 FRENCH TOAST RECIPE
2 whole eggs, beaten
½ cup whole milk
1 Tablespoons sugar
½ teaspoon ground cinnamon
1 teaspoon pure vanilla extract
Pinch of salt
Butter
4-6 slices of day old bread
In a mixing bowl, beat the eggs, adding sugar, cinnamon, vanilla and salt. Beat well, until combined. Heat a griddle until hot and brush a little butter to grease. Dip each slice of bread into the egg batter, soaking up the batter on each side.
Place the breads on the hot-buttered griddle, on medium-low heat, until the griddle side down is golden brown. With a spatula, flip the French Toast to the other side to brown and cook through.
Serve as is, or serve with butter, syrup, powdered sugar and fruit.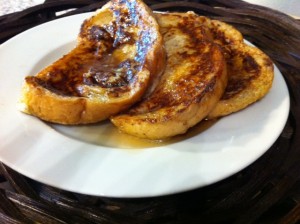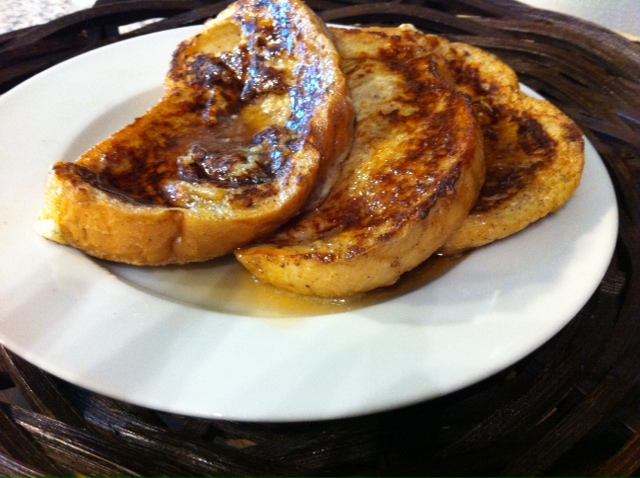 Notes:
– This recipe may be doubled, tripled and so on…
– For Gluten-Free French Toast, use gluten-free bread
– For dairy-free French Toast, substitute the whole milk for coconut milk and a dairy-free butter.