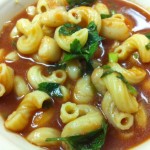 Pasta e Fagioli (Pasta and Beans)
1/2 pound ditalini, or elbow-shaped pasta, cooked and drained
3 tablespoons olive oil
1 medium onion, peeled and chopped
3 large cloves of garlic, peeled and minced
2 tablespoons fresh-chopped Italian flat-leaf parsley
6 cups chicken stock homemade or canned
2 cups tomato sauce
2 cups of canned cannellini navy or northern beans, rinsed and drained (may also use dried beans that have been pre-cooked)
Freshly-grated Parmesan or Romano cheese, to taste
Cook the pasta al dente and drain. Saute' the onion in olive oil until translucent and then add the garlic and parsley, while cooking for another minute or two. Add the chicken broth, tomato sauce and beans to the pot. Cook slowly for a few minutes until heated through and then add the cooked pasta to the mixture. Heat through and serve with a drizzle of good olive oil, grated Romano cheese and fresh parsley. Mangia!
This dish was once referred to as a peasant dish. It is now on the menus of some of the finest Italian restaurants.
For gluten-free, substitute the pasta for a gluten-free pasta and read the label for gluten- containing ingredients (such as flour) if using a prepared broth.
Chicken Stock may be substituted for Vegetable Stock if preparing for the Vegetarian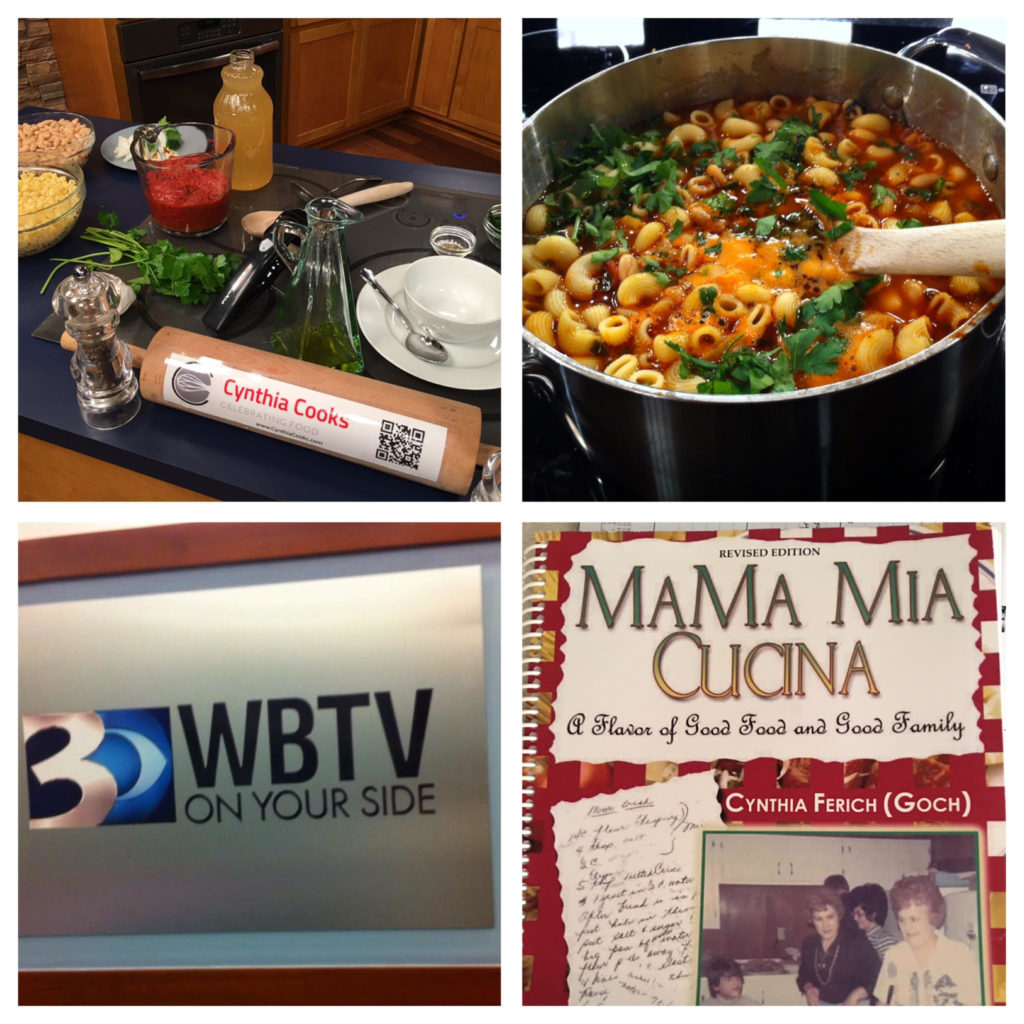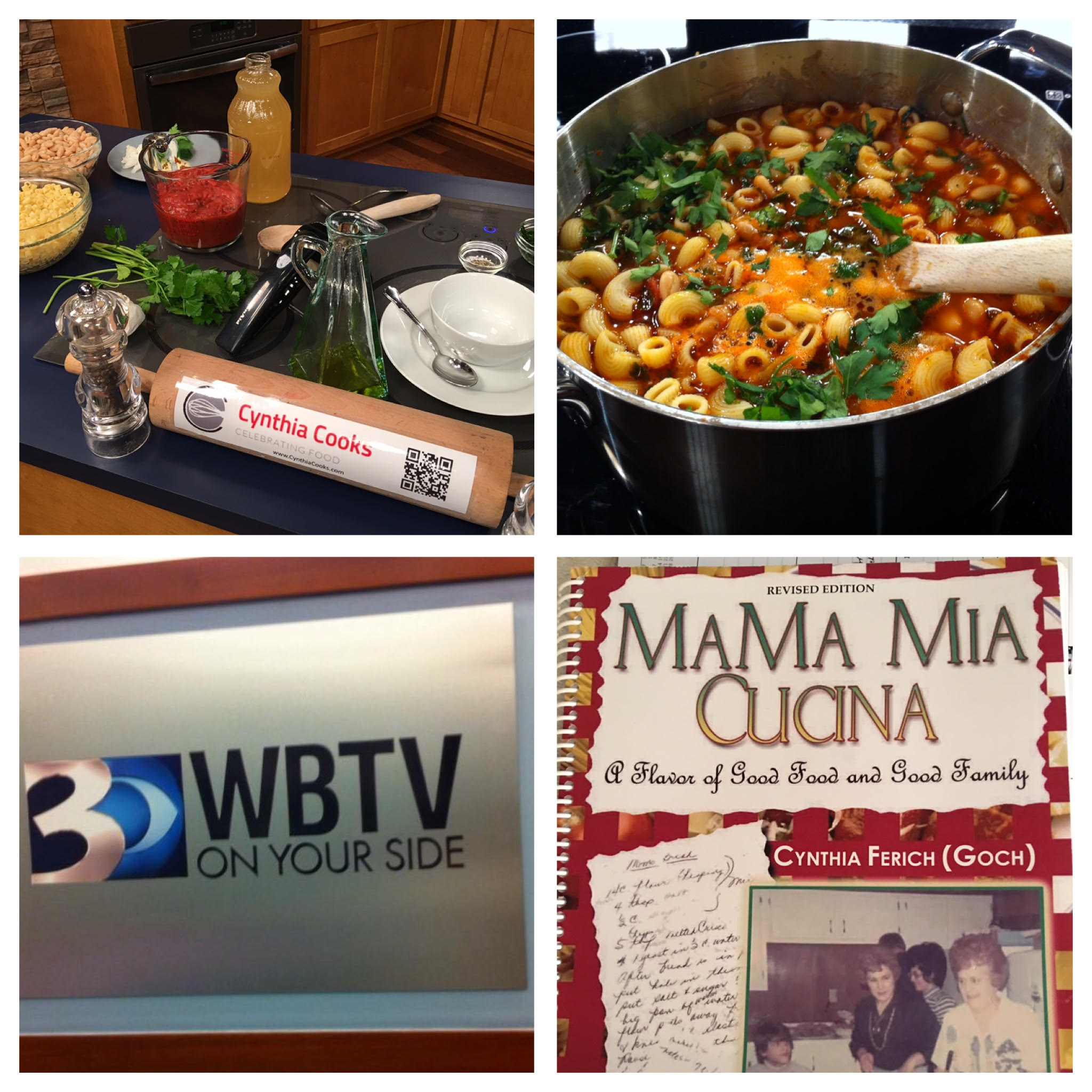 © 2017 Cynthia Ferich All Rights Reserved
MaMa Mia Cucina CookBook
Connect on social @CynthiaFerich