On the 4th Day of Christmas…
With New Year's Eve around the corner, we're celebrating appetizers for a couple of days. The next couple of apps are easy to prepare, gluten-free, and delish!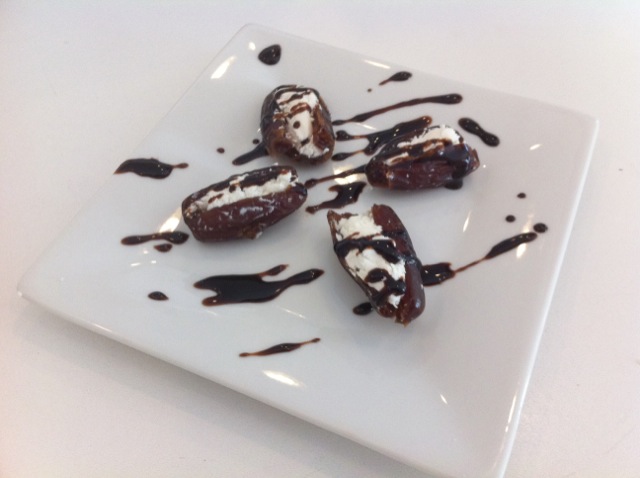 Stuffed Dates with Goat Cheese

Dried, pitted, dates
Goat Cheese, at room temperature
Balsamic Glaze (read the label for assurance of gluten-free options)

Slice the top (length) of each individual date to allow for stuffing. Stuff soft goat cheese into each date, arrange on a plate, and drizzle with a balsamic glaze. Serve.

*Note: Balsamic glaze may be found in most grocery store chains or gourmet stores. A sprinkling of balsamic vinegar may be substituted.